MF Fire MF-001-BP01-DP00-SP1-FM1 Catalyst Wood Stove with Satin Black & Stainless Steel Door, Soapstone Top & Room B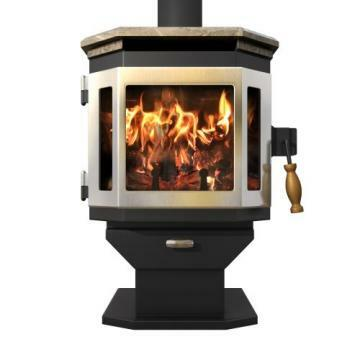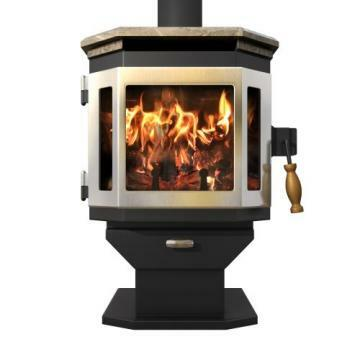 Our Price:
$4,017.76
You Save $1,905.66 (47.43%)
---
Manufacturer Part #: MF-001-BP01-DP00-SP1-FM1
Lead Time: 5 Days
Estimated Shipping Cost: $220.00
MF Fire is a new kind of wood stove company, providing innovative and beautiful wood stoves for modern living. Gone are the days of working hard to get your wood stove to work or being unable to see and enjoy your fire.
Catalyst, the world's first smart wood stove, provides efficient, clean, and safe heat for you and your family. Unique smart technology continuously monitors and adjusts the fire to burn in the sweet spot, eliminating soot and smoke, all while putting NEST-like control in the palm of your hand.
Features
Control your fire at the touch of a button: crank up the heat to break the chill, or slow it down so it lasts all night
Even monitor your stove's performance and fuel savings
Automated and easy to use - load it, light it, lock it - it's that easy
Unique turbostart technology makes start up faster and easier
Let catalyst tend to the fire for you, constantly maintaining the perfect burn
Just set your ideal room temperature and enjoy
Ultra clean smart controller maintains a perfect burn and prevents soot from forming
Catalyst exceeds the stringent 2020 EPA emissions standards, meaining you get all the fire without the smoke
With a measured smart efficeincy of 90%, catalyst gets the most usable heat from your wood while saving up to 50% on the cost of wood
Unique, patented technology proactively controls the fire, helps eliminate over-firing and related chimney fires, and sends safety alerts to your phone
Large wrap around glass provides lets you enjoy and view all of the fire within a sleek design that compliments your home
Accepts 18" cord wood
Fits standard 6" diameter chimney connector
Soapstone top is a beautiful, resilient natural stone that looks great in any home
Nonporous and nonabsorbent to help prevent stains
High heat capacity to store and release heat long after a fire burns down
Includes room blower fan that provides high volume air movement in your room - 125 cubic feet per minute - to quickly and evenly distribute hot air from your stove
Variable speed control allows you to set a desired airflow to meet your needs
Can be turned on, off or changed with the push of a button from your smart app
Room blower fan is integrated into the catalyst smart control system, so you can control your blower from your smart phone or tablet without having to go to the stove
Uses standard 120v/60hz electrical to power the blower
Plugs into catalyst smart controller, so no additional outlet is needed
Specifications
Color: Satin Black & Stainless Steel
Material: Wood
Heating Capacity: Up to 2,000 ft.
Heat Output: 15,000 to 60,000 BTU/Hour
Burn Duration: Up to 12 Hours
Assembly Required: Yes, Standard wood stove install
Certifications: EPA 2020, UL Listed
Warranty: Limited Lifetime
Country of Origin: USA
Weight: 650 lbs
You May Also Like